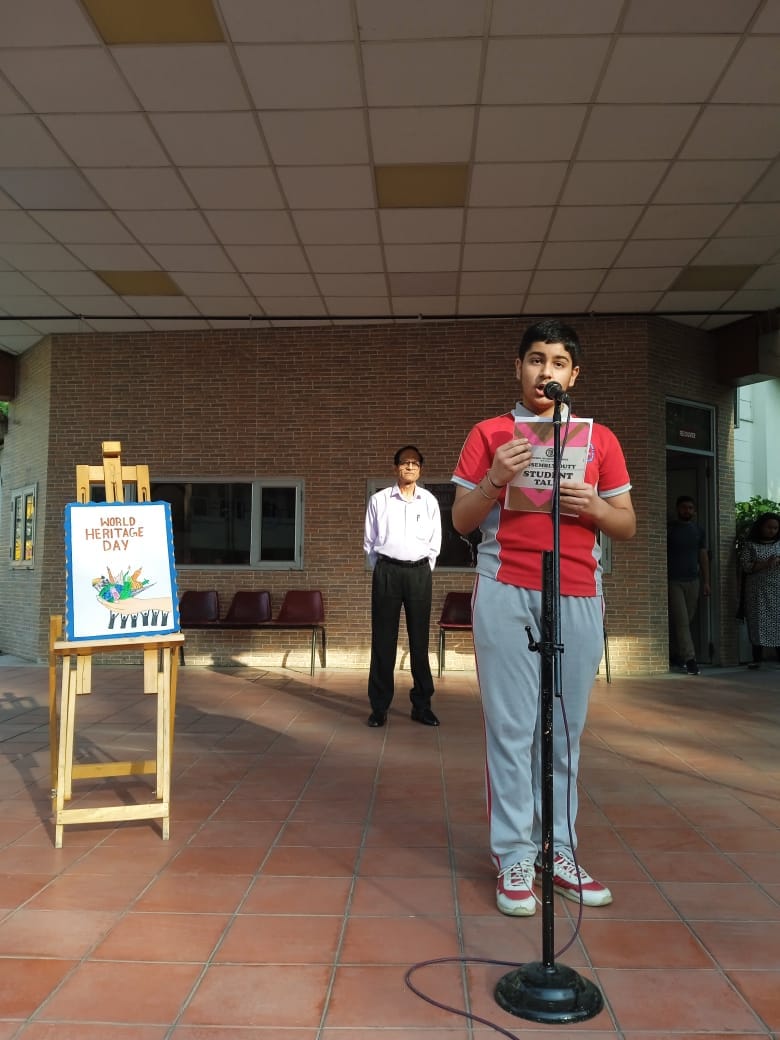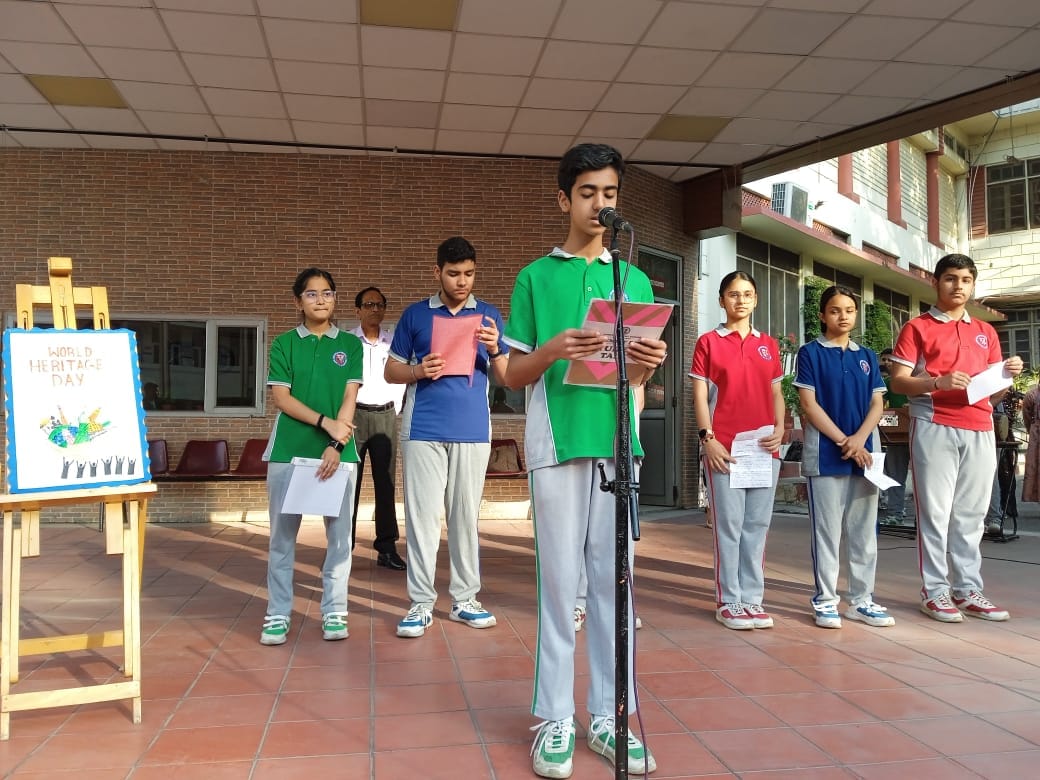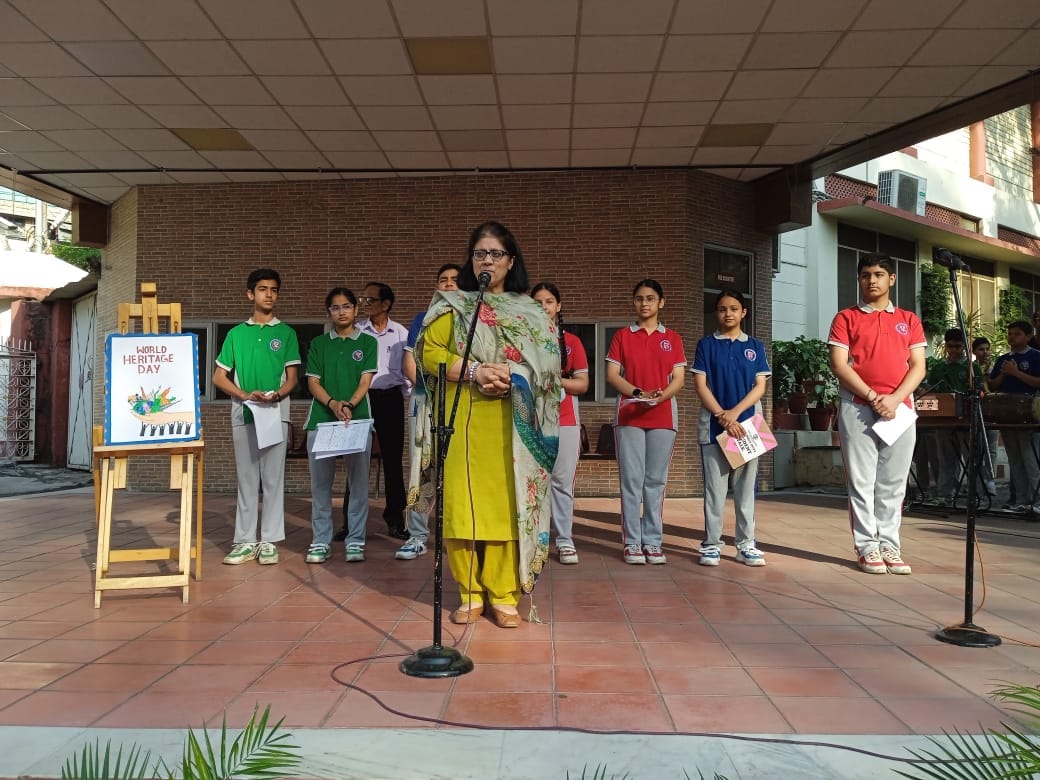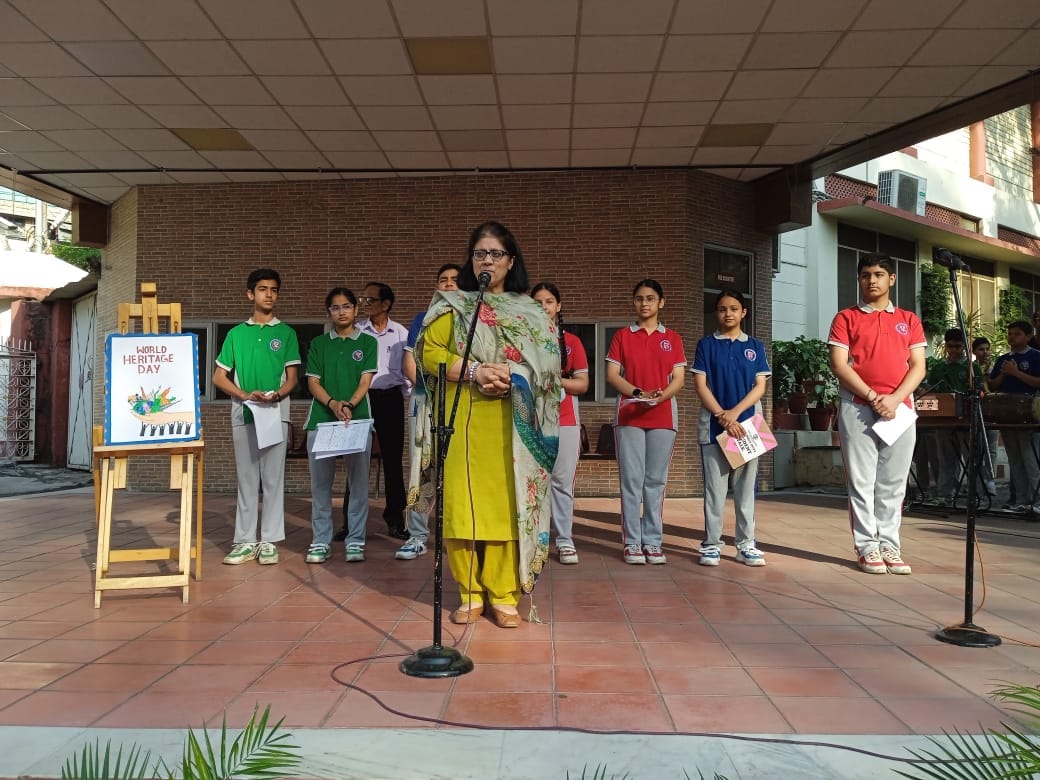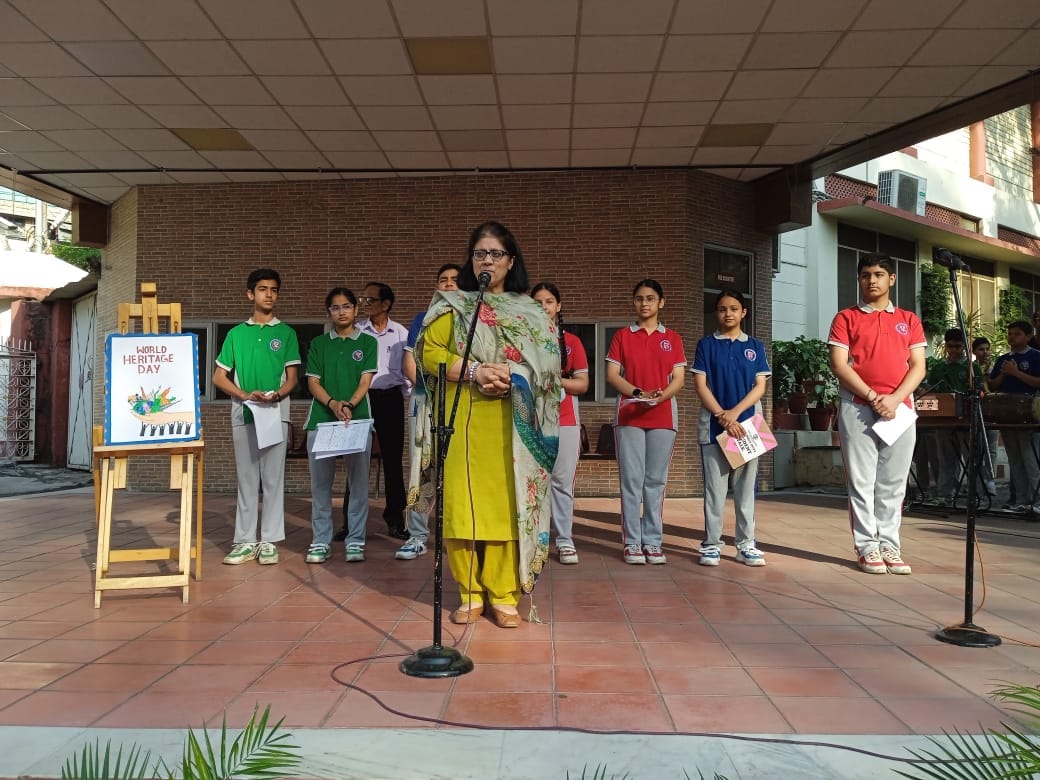 The INTACH Club of Model Academy, the prestigious school of MIER celebrated World Heritage Day. It is an internationally recognised day dedicated to raise awareness about preserving the history, diversity, and vulnerability of world heritage sites, and monuments across the globe. The idea behind celebrating this day is to encourage students and our future citizens to appreciate the diverse cultural heritage and promote awareness about the world's efforts required to protect and conserve it.
The theme of this years world Heritage Day is ''Heritage Changes'' which focuses on the crucial issue of climate action and its relation to cultural heritage.
Student members of the club presented their thoughts on major threats of climate change on world heritage and suggested important steps to protect them.
Speaking on the occassion Principal, Mr. P.k Srivastava lauded the efforts of the club and said that we should preserve our monuments and cherish them as the foretellers of the past. Vice- Principal Mr. J. K Dhiman said that it is a reminder that cultural heritage is not just a thing of the past, but something that is still relevant today and will continue to shape the future.
The event was coordinated by Mrs. Preeti Trisal, in-charge Heritage Club along with Mrs. Manju Vali, academic manager and convener along with Mrs. Samta Dogra, co-convener of CCA.