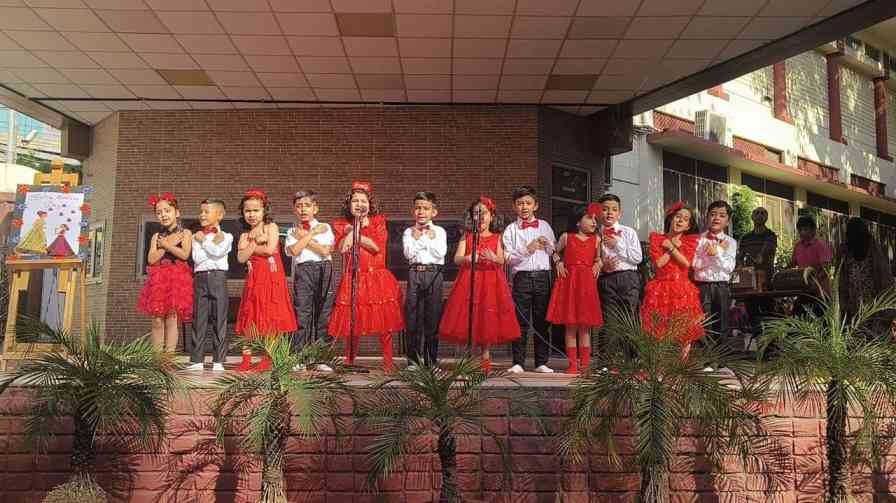 Heart warming feelings filled the air with intimacy, gratitude, appreciation and acknowledgement when the students of Model Academy, the prestigious school of MIER celebrated Mother's Day with lot of emotions, elation and enthusiasm.
On the theme of 'Mother's Love and Sacrifice', special songs, dances, art work and poetic recitation were presented. The heartfelt and stellar performance of the students was a moment of reckoning for everyone to introspect on the immense influence and pivotal role one has to play in a child's life.
The bulletin boards were decorated with beautiful cards conveying the message of being humble, respectful and obedient to the parents. Children put up a great show expressing their love for their mother.
Speaking on the occasion principal, Mr.P.K Srivastava highlighted the multi tasking abilities of mothers from running homes as well as handling jobs. He said that mother's unconditional love, support and feeling of a security blanket around us is unmatched. Mr. J.k Dhiman congratulated everyone on the occassion and said that mother is an epitome of love affection, sacrifice and generosity.
The programme was anchored by Swasti Gupta of class 3rd and conceptualised by Mrs. Manju Vali, academic manager and convener, Mrs.Samta Dogra, co-convener, CCA along with cultural department of the school . Mother's Day celebration was conducted with an intent to salute the efforts of all the mothers in shaping the future of all children.