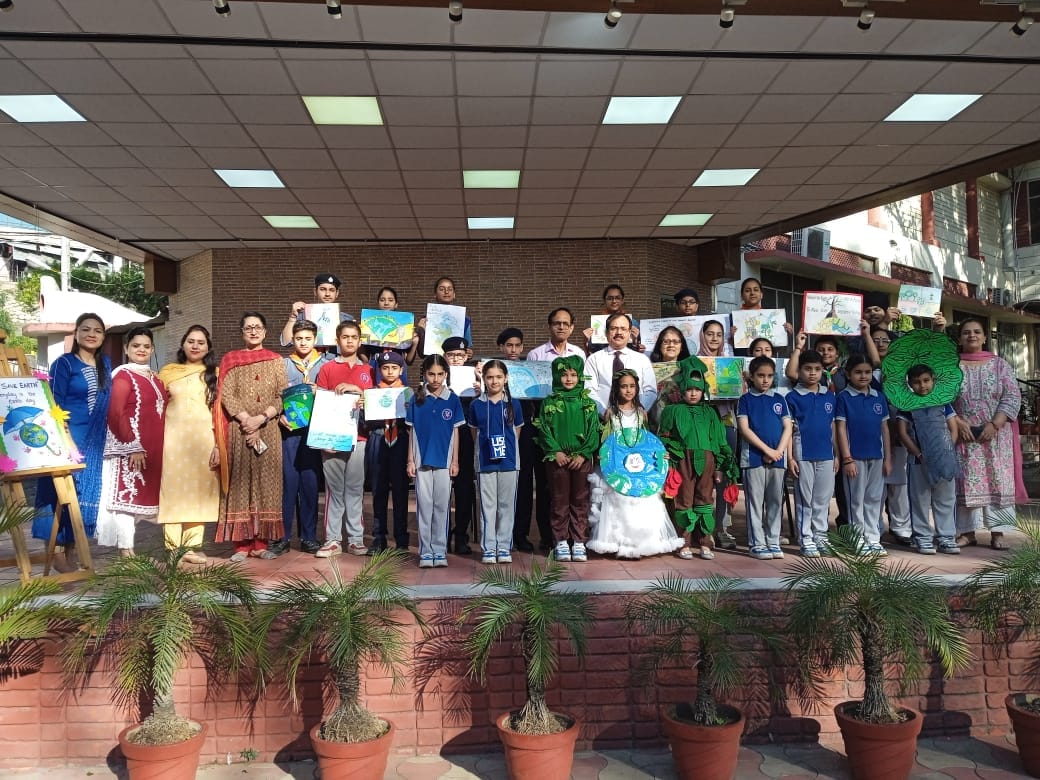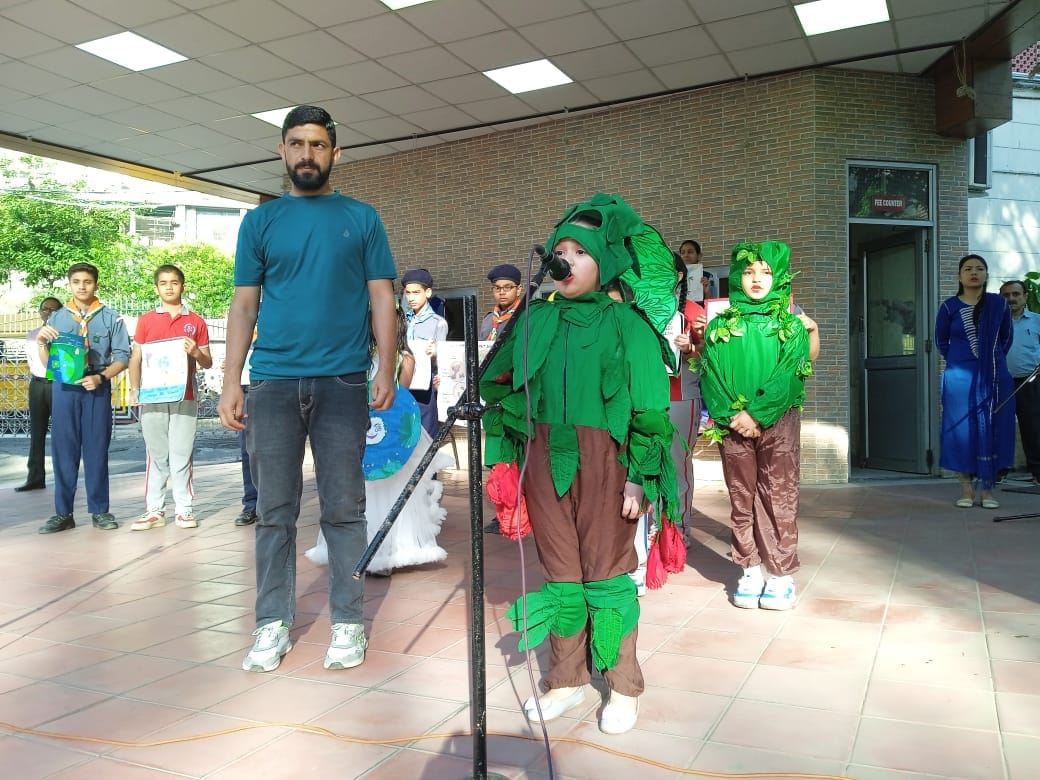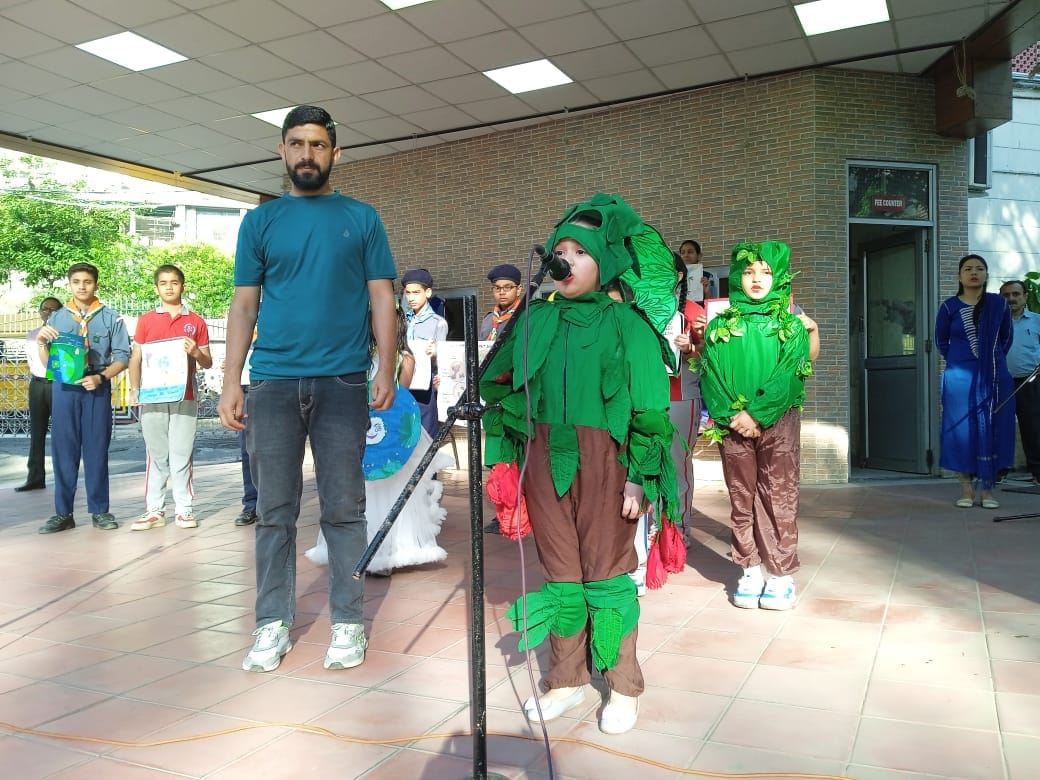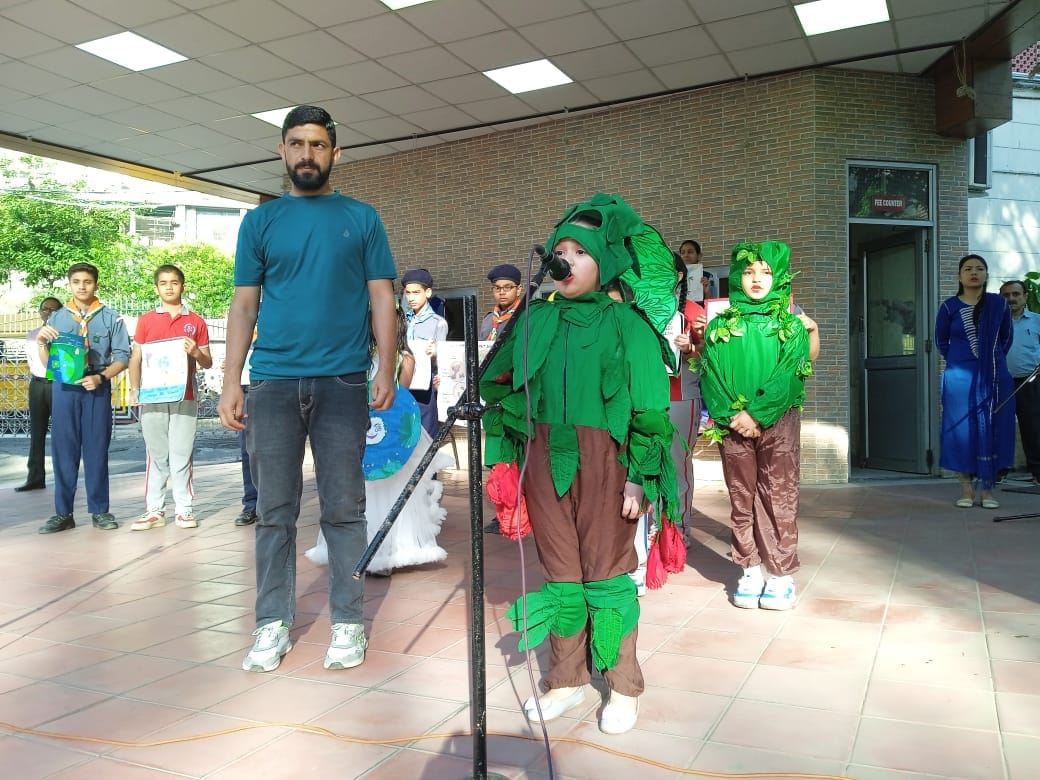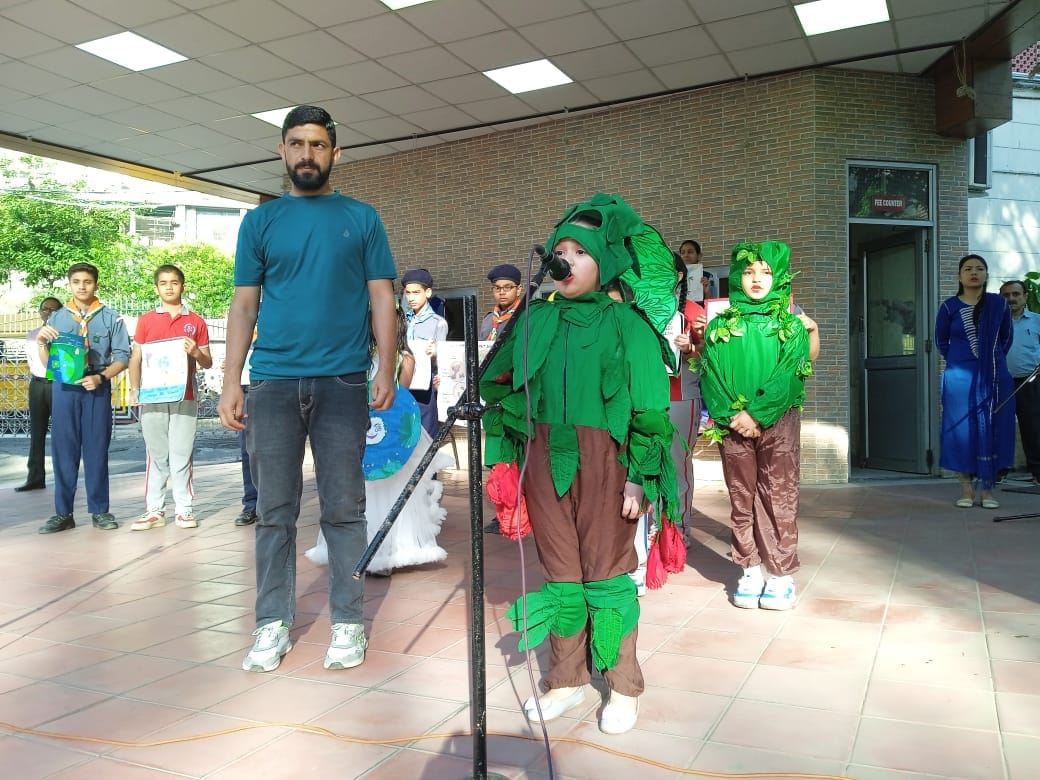 In our endeavour to instil an ongoing concern for our Mother Earth, Eco-Club and Bharat Scouts and Guides wing of Model Academy, the prestigious school of MIER celebrated World Earth Day with great enthusiasm. The theme for Earth Day 2023 is Invest in Our Planet, which highlights the importance of dedicating our time, resources and energy to solving climate change and other environmental issues. In this connection a special assembly was designed in which students participated in myriad of creative and educational activities ranging from slogan writing, speeches and poems. Students learnt how to be responsible towards the environment by focusing on natural processes, emerging green technologies, and innovative thinking that can restore the world's ecosystems. Principal, Mr. Pramod kumar Srivastava, in his address reminded students of their responsibility towards mother earth and administered a pledge to protect and save our fast depleting natural resources.
Mr J. K Dhiman, vice-principal while speaking to students said that now is the time for the unstoppable courage to preserve and protect our health, families and livelihood.
The programme was coordinated by Mrs. Poonam Gupta, incharge, Eco Club, Mrs. Veena Vaid, incharge Bharat Scouts and Guides along with Mrs. Arti Khajuria and Mrs. Priyanka Malhotra incharges of Einstein house.