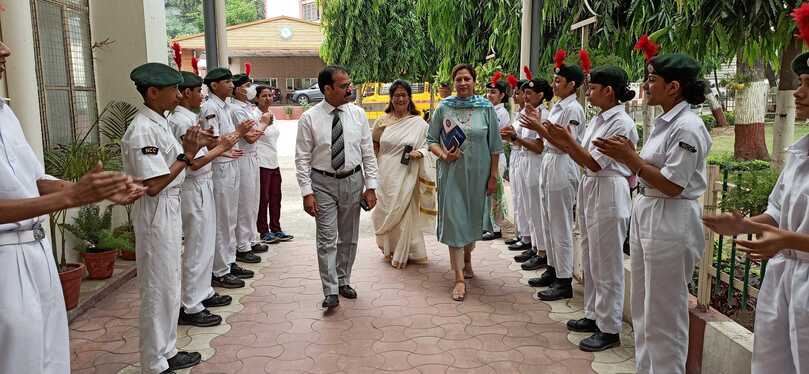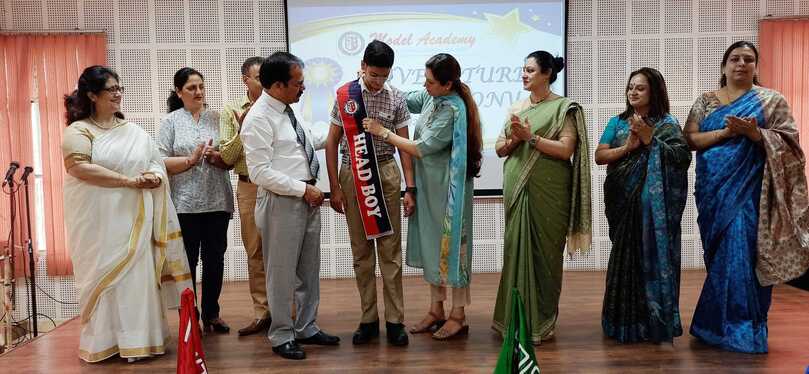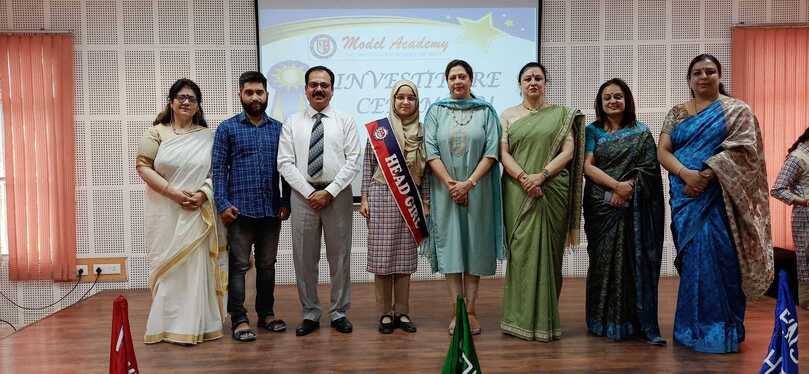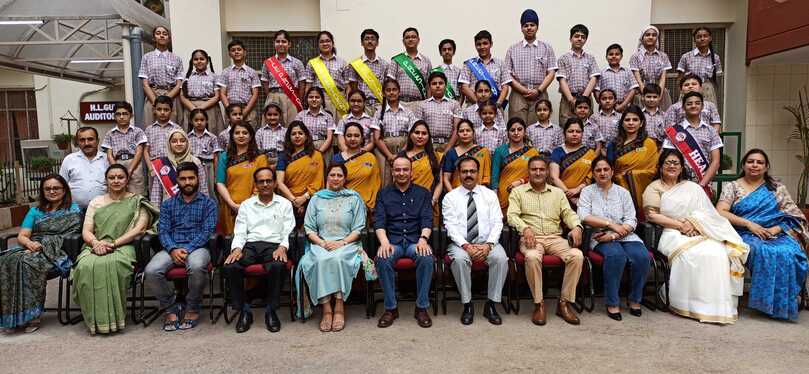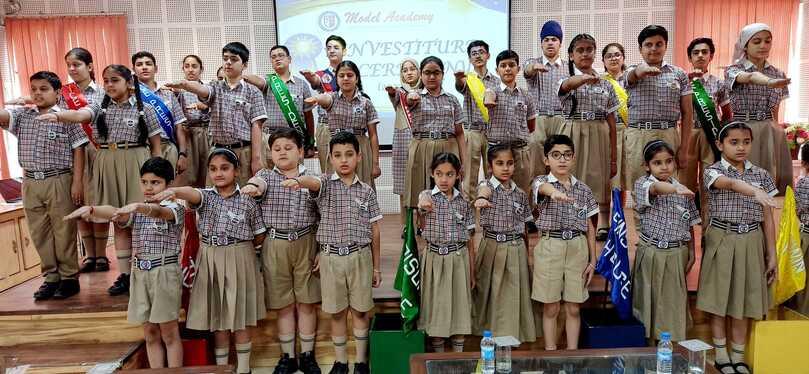 Model Academy, the Prestigious school of MIER saw the emergence of a fresh, motivated batch of new leaders as the Students' Council of the year 2022- 2023. Investiture Ceremony is not just about providing titles, but about conferring responsibilities to the students, to take charge of the school and take it to the next height, with their leadership, decision making skills, communication, and teamwork.The spirit of unity and dynamism filled the air as the ceremony commenced with soulful rendition of the school song by the choir group spreading the belief that together as a team one can reach for the stars.

Mrs. Rupa Gupta, Joint Director MIER presided over as the Chief Guest. Other dignitaries present were Dr Pramod Kumar Srivastava, Principal, Mr. J.K. Dhiman, Vice-Principal, Manager Academics, faculty members, students and parents.

The Students' Council comprised of Head boy, Head girl and presidents, vice- presidents, captains, and vice-captains of all four houses namely, Newton House, Einstein House, Edison House, and Darwin House. The newly elected students' council were adorned with sashes and badges by the Chief Guest. The principal administered the oath of office. The selected members took the oath to faithfully work for the upliftment of the school and coordinate with full dedication and responsibility in organising events throughout the year. The council pledged to fulfil their duty with dignity and utmost sincerity and uphold the school motto of '' Shrestha'' in high esteem.

Dr Renu Gupta, Chairperson MIER in her message congratulated the newly elected council. She emphasised on the fact that it is an individual that defines a post and advised them to embrace their duties with humility, perseverance, and loyalty. Dr Adit Gupta, Director MIER encouraged them to put in their honest efforts for every endeavour and become an inspiration for their juniors. Principal, Dr Srivastava asked the student council members to perform duties entrusted upon them with dedication and determination.

Speaking on the occasion Mrs. Rupa Gupta motivated the young leaders by her candid and honest words. She emphasised on three important aspects of leadership i.e., fortitude, being ardent and relentless in pursuit of excellence. Further she urged them to take responsibility with commitment and integrity.

Welcome address was presented by Mrs. Priyanka Gupta and vote of thanks was proposed by Mrs. Samta Dogra, incharges of Einstein House. The programme was anchored by Tarushi Sharma and coordinated by Mrs. Manju Vali Convener CCA.