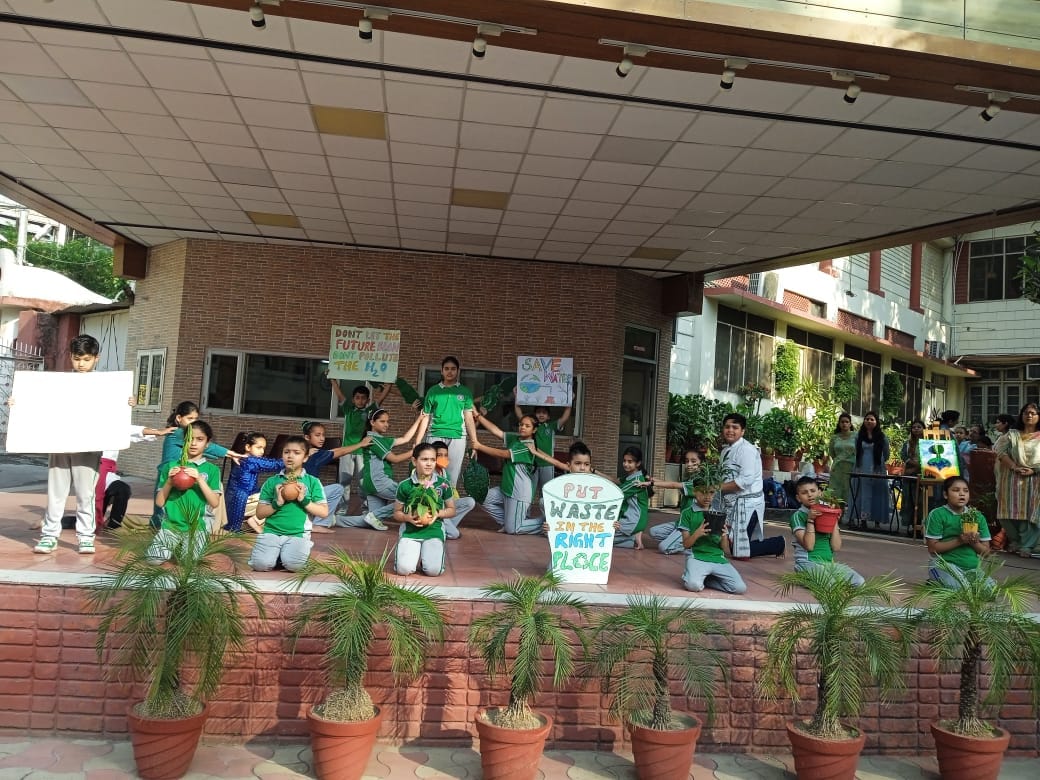 To make students conscious about environment and to create love for nature, Eco –Club of Model Academy, the prestigious school of MIER celebrated World Environment Day with great zeal and enthusiasm. The green warriors of the eco club presented an eloquent program to cherish the Mother Earth and to preserve our Nature. They showcased their concern for the environment through active participation in various activities.
The theme for this years celebration is, 'Beat Plastic Pollution'. In this connection special assembly was designed where students participated in myriad activities ranging from song for nature, graceful dance performance depicting sustainable future of our environment. The students also performed a play on the theme to spread awareness and concern regarding the use of plastic.
Further, taking forward the initiative of Jammu Municipal Corporation under Mission LiFE campaign, a cleanliness drive was also launched during which all e-waste, plastic waste, old clothes, and books donated by students, staff and parents were collected from the school by the JMC officials.
It was a day for doing something positive - an earnest collaborative effort was made by the teachers and students to infuse a renewed support for environmental conservation along with other environmental concerns.
Speaking on the occasion Principal, Mr. Pramod kumar Srivastava said that plastic concern is growing beyond human control. Urgent action is needed to contain and replace them with environment friendly materials.
Mr. J.k.Dhiman, Vice- Principal in his address said that the day provides us with an opportunity to broaden the basis for an enlightened conduct by individuals in preserving and enhancing the environment.
Over all the endeavour aimed at committing to work together to build a safer, more prosperous and equitable world for all and to ensure the environmental sustainability was a resounding success.