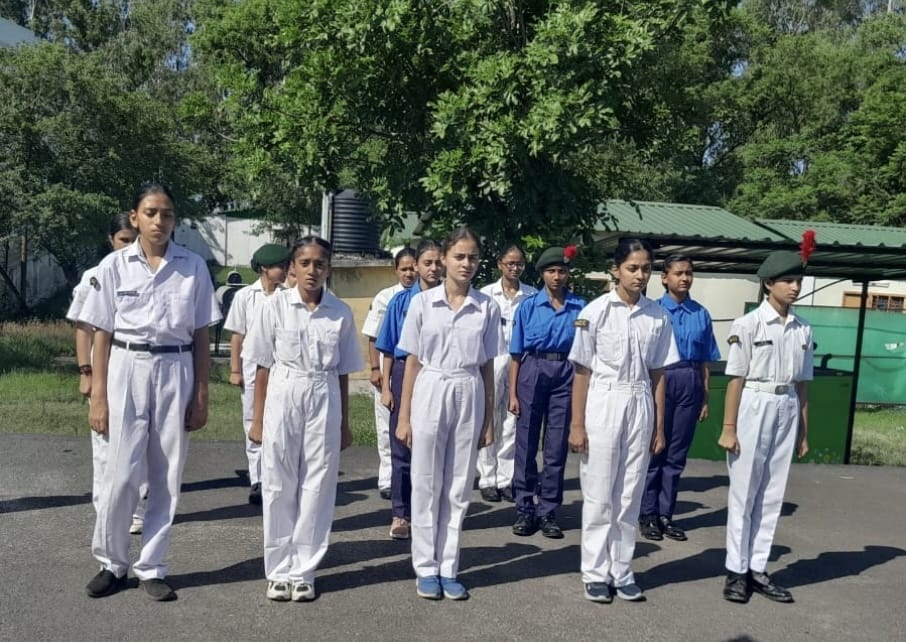 MODEL ACADEMY NCC WING ATTENDED TRAINING CAMP AT NAGROTA.

A ten days Combined Annual Training Camp (CATC) was organised by 1 / J&K / Naval Unit, under the aegis of GHQ Srinagar under the command of Captain Kapil Sharma from May 29 to June 7, 2023, at camping ground Nagrota Jammu. Around 225 cadets from different colleges and schools of Jammu and Kashmir took part in the camp. Around five girls (JW's) and three boys (JD's) NCC cadets of Model Academy school participated in the camp.

The camp covered amalgamate of several physical and academic training activities. All the cadets underwent training in various fields which included PT, parade training, map reading, field craft, boat pulling, firing drill, classroom instructions, guest lectures besides being exposed to camp life and taking part in sports activities, and cultural events like singing and dancing.

The main aim of the camp was to inculcate good qualities of leadership, team spirit, cooperation, discipline, character building, secular outlook, spirit of adventure, sportsmanship, ideals of selfless service and a sense of patriotism among the cadets. The management appreciated the enthusiasm and discipline displayed by the cadets and the role of NCC in honing the talents of young and budding minds. All the cadets were honoured with certificate of merit.