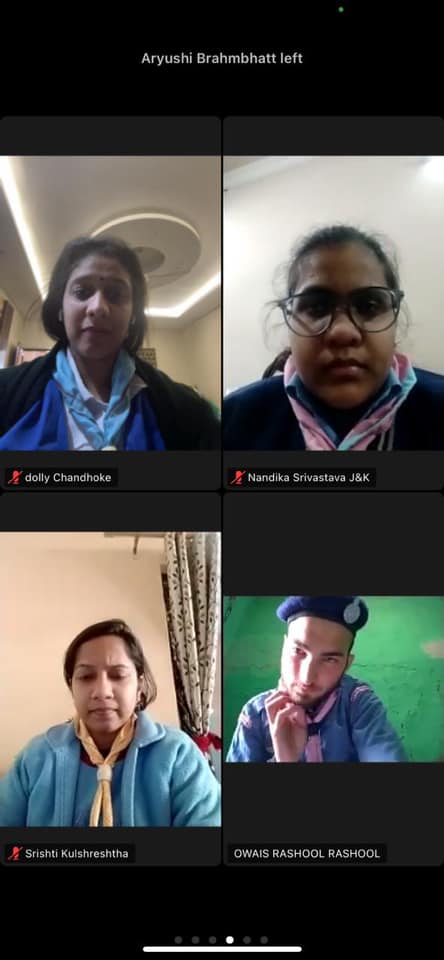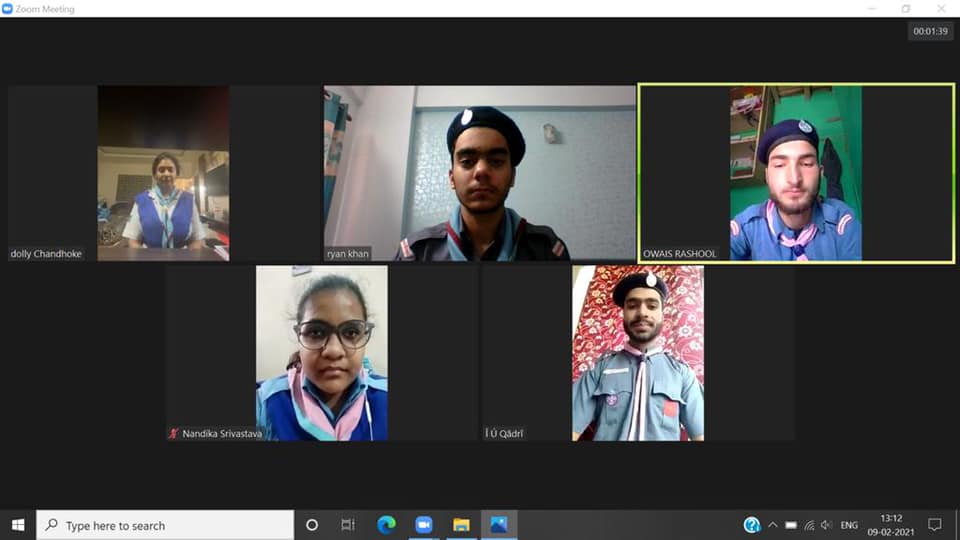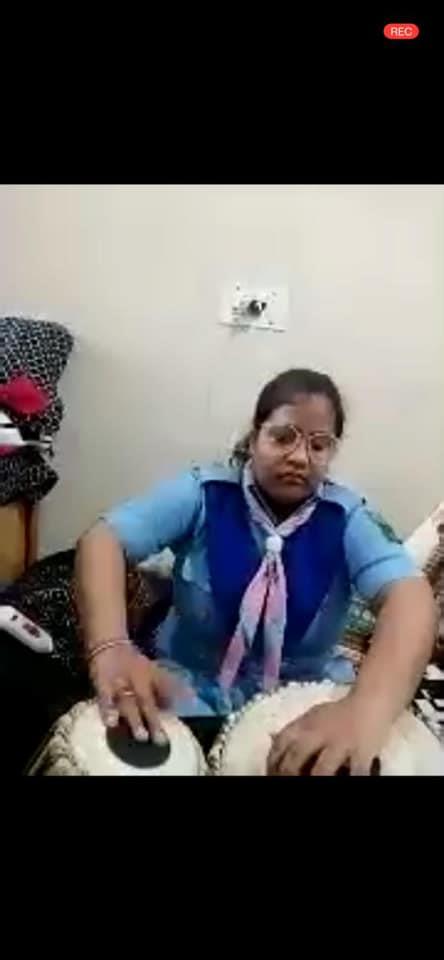 Nandika Srivastava of MODEL ACADEMY participated in 5 days online Regional Skill Development Program for Youth from 8th Feb to 12th Feb 2021, under the able guidance of LOC Sh Mahender Sharma ji. The theme of the workshop was *Skill is a complete Education. Senior Scouts/ Guides, Rovers/ Rangers from Eight states of Northern region namely Jammu & Kashmir, Delhi, Haryana, Chattisgarh, Chandigarh, Uttar Pradesh, Uttrakhand and JYC Northern Railway Grand Camp* participated in this workshop.
The inauguration of the workshop was done by the honourable chief guest Ms. Seema Jaunsari (Director CEAT, National Commissioner Guide Head Quarters).
The Workshop was commenced by the able trainers across the states. The skills taught included Screen Painting, Best out of Waste, Flower making, Paper bag , Tye and Dye, Puppet making, Wood craft, Fashion Designing, Healthy food, Beautician course, Musical instruments, Sanitizer making, Candle making, worli Painting , Career Counselling and Communication skills.
The closing ceremony of the workshop was commenced on 12th Feb'21. Dr Amarjeet Kumar Sharma ( Chief commissioner Himachal Pradesh Bharat S& G) were the Chief guest of the program. He appreciated the event and emphasised more on life skills. Our abled Rover Anayat and Guide Nandika gave the scout/guide report on the workshop and also displayed their talent of creativity. They both were much appreciated. It was a complete educational program.
Jammu & Kashmir team comprises of Guide captain Dolly Chandhoke, Rover Anayat, Ranger Aqsa, Sr. Scout Ryan Khan and Sr. Guide Nandika Srivastava are thankful to our State office mainly Mrs Usha Chunni ma'am for providing the opportunity to participate in such a program of high repute.