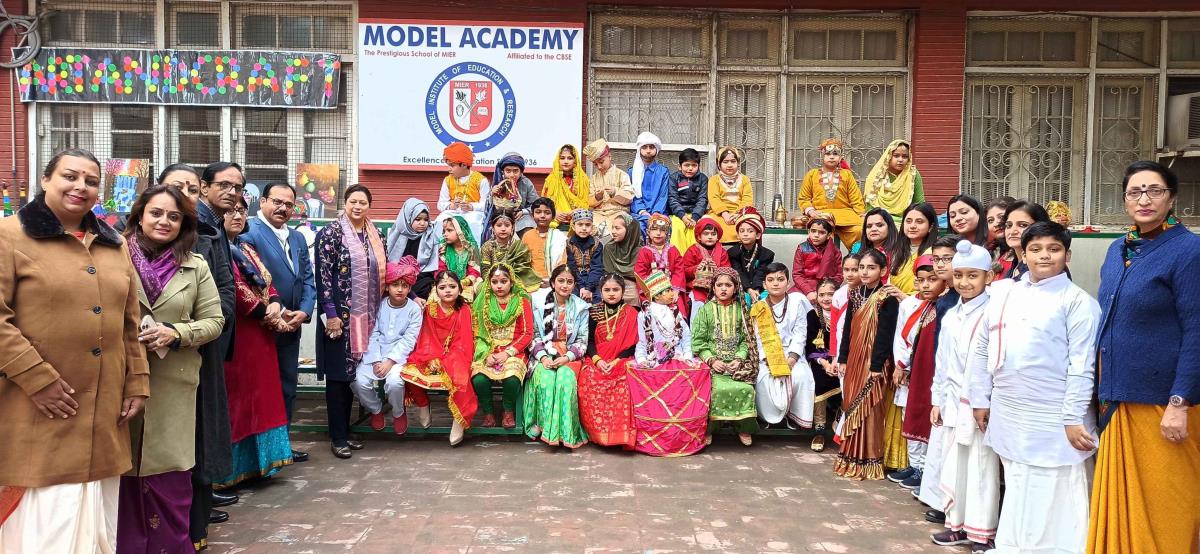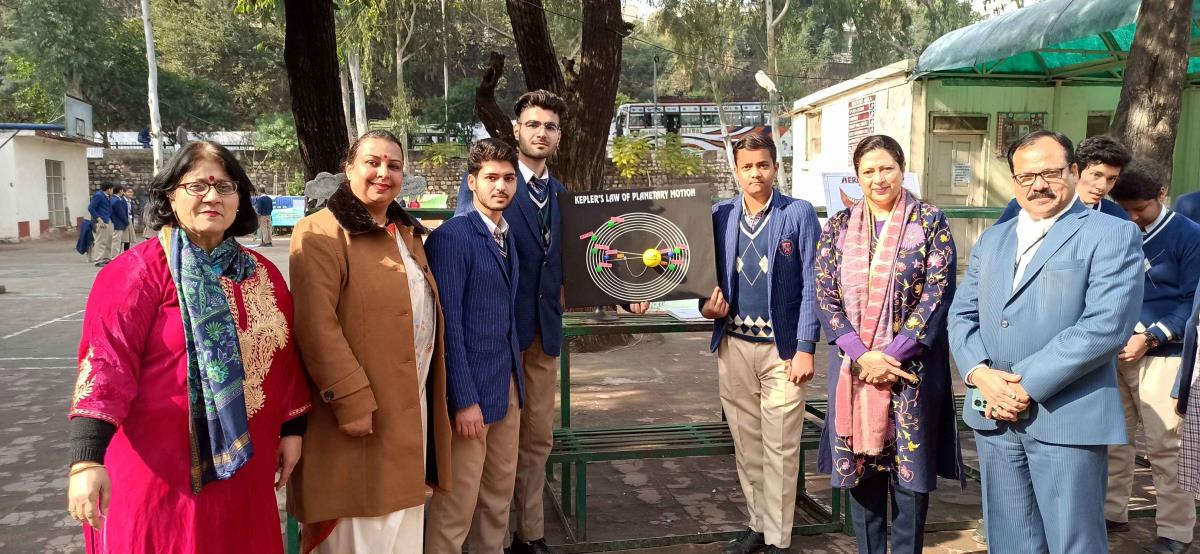 Model Academy organised Science and Art Exhibition

Model Academy, the prestigious school of MIER organised a 'Science and Art exhibition' under the banner of Art Integration, an innovative project by the CBSE.

The objective of art -integrated learning is to bring forth the innate skills and hone the creative genius of students. It further aims to make students 21st century- ready citizens, by empowering them with the competencies to understand, analyse, evaluate, interpret and innovate various real life situations. The exhibition was inaugurated by Mrs. Rupa Gupta, Jt. Director MIER.

There were a number of working models on display some of the notable ones were rainwater harvesting, bio diversity, thermodynamics and other innovative projects under ATL.

The art and craft pavilion depicted a comparative study of J&K and Tamil Nadu. The notable highlights were dresses, tourist places, jewellery and cuisine of both the regions. The management of the school visited the exhibition and viewed each and every project/model and craft work prepared by the students. The students gave demonstrations and detailed explanations regarding their projects.

Mrs. Rupa Gupta applauded the efforts of teachers and students for their innovative and novel ideas and emphasised that such exhibitions are important for students to apply the scientific method to conduct independent research. The purpose to conduct a science exhibition is to instil a scientific attitude in the young generation and to make them realise the interdependence of science, technology, art and their responsibilities towards society. It provides a platform for the students and teachers where they can learn great experiences and get motivated to design and develop something new and innovative. She further said that such exhibitions instilled confidence in the young minds to think as artists, designers and innovators.

Principal, Mr. Pramod Kumar Srivastava in his interaction with students said that exhibitions provide platform for students to use scientific knowledge and it also allows them to work in groups and learn from each other. Mr. J K Dhiman, Vice-Principal, while appreciating the students said that art and science integrated exhibitions provide opportunities to students to display their talents, broaden their curiosity and horizon of learning.

Ms. Ishika Gupta, of class XI and student coordinator provided support and guidance regarding the exhibition.