Student Support
Counselling Cell
The Counselling Cell of the school organizes a number of career and vocational guidance activities for the benefit of the higher secondary students in a number of areas such as Engineering, Medicine, Armed Forces, Law, Hotel Management, Merchant Navy, Aviation and Tourism Industry etc. Various companies give presentations regarding different vocational avenues and interact with students in groups and on an individual basis. The school has also created a database of various professional programmes being sought by the students.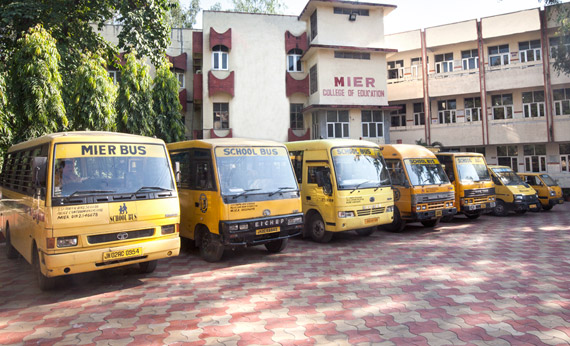 Transportation
School has its own fleet of buses plying on different routes fixed by the school authorities for the convenience of the students coming from many localities in and on the periphery of Jammu City. Parents are advised to check up with the office at the time of admission/registration/new session, regarding the availability of transport for his / her ward and charges thereof. These facilities are being provided on yearly basis and no discontinuation in mid session is permissible.
Medical Facility
There is a well equipped dispensary in school manned by a registered medical practitioner that provides free First Aid treatment and also keeps track of students requiring follow up and reference to specialists. Besides this, doctors from various reputed hospitals keep visiting the school for various kinds of check-up of the students.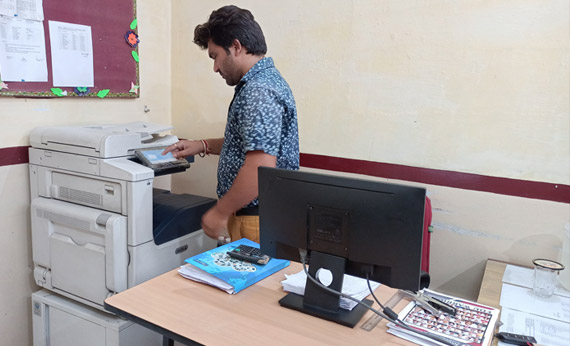 Reprography Cell
The section provides Publishing Facilities, Xeroxing, Cyclostyling, Photocopying, Duplicating and Lamination facilities to students and staff. This section is geared for providing full DTP facilities to students and staff in line with modern trends.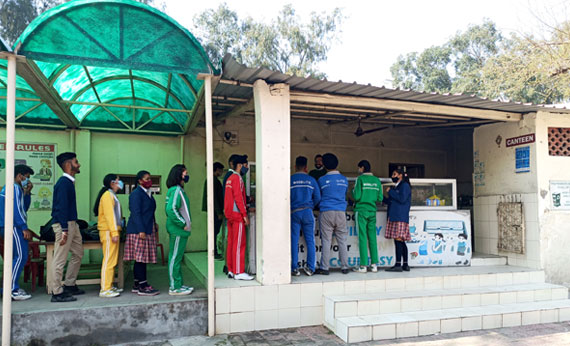 Canteen
The school canteen provides a wide range of healthy and wholesome food at reasonable rates for the students and Teachers. There is a well laid out seating arrangement for the students along with over the counter service for food items.
Bank
A full fledged branch of the Punjab National Bank functions in the school campus. This helps in providing all finance related facilities to both teachers and students. Special incentives are provided by the bank for students to open their accounts in the branch.