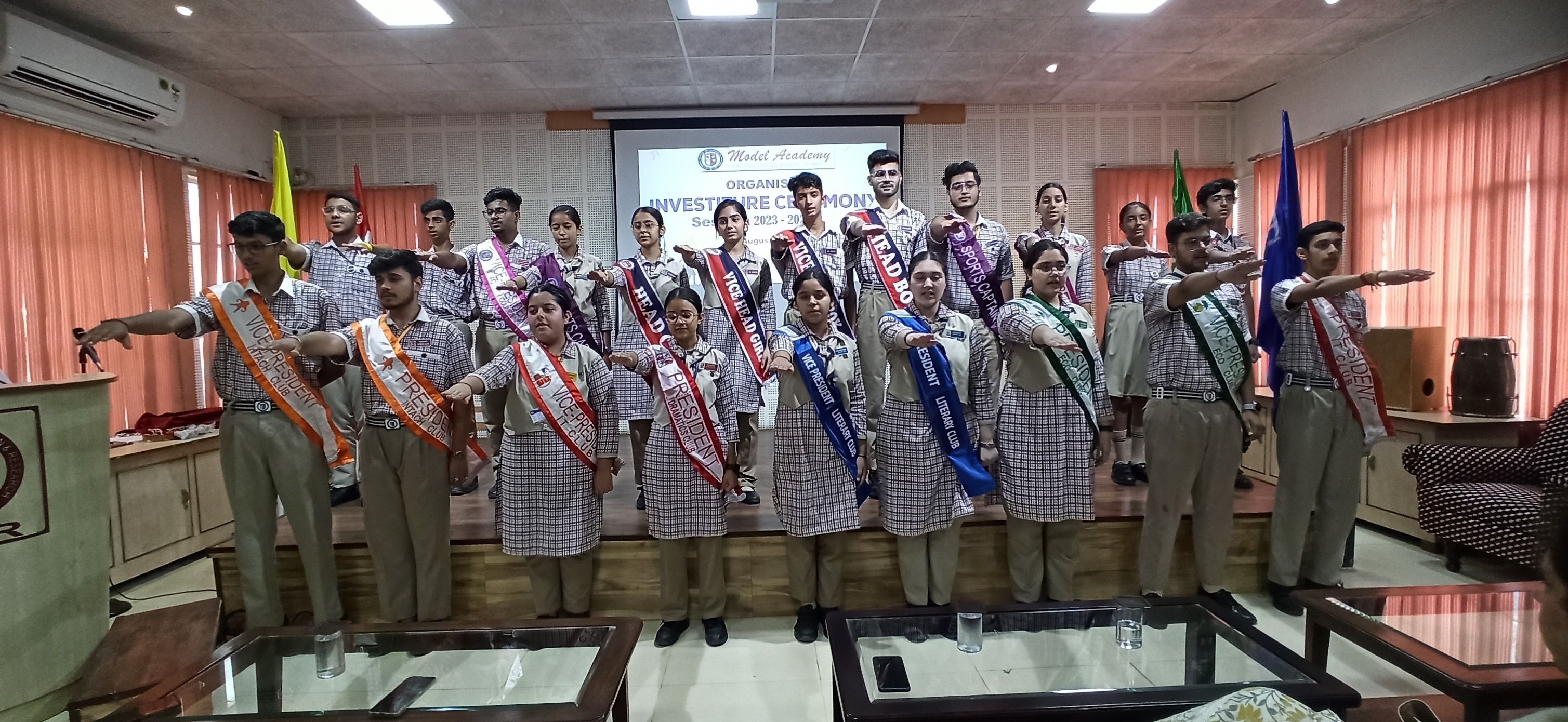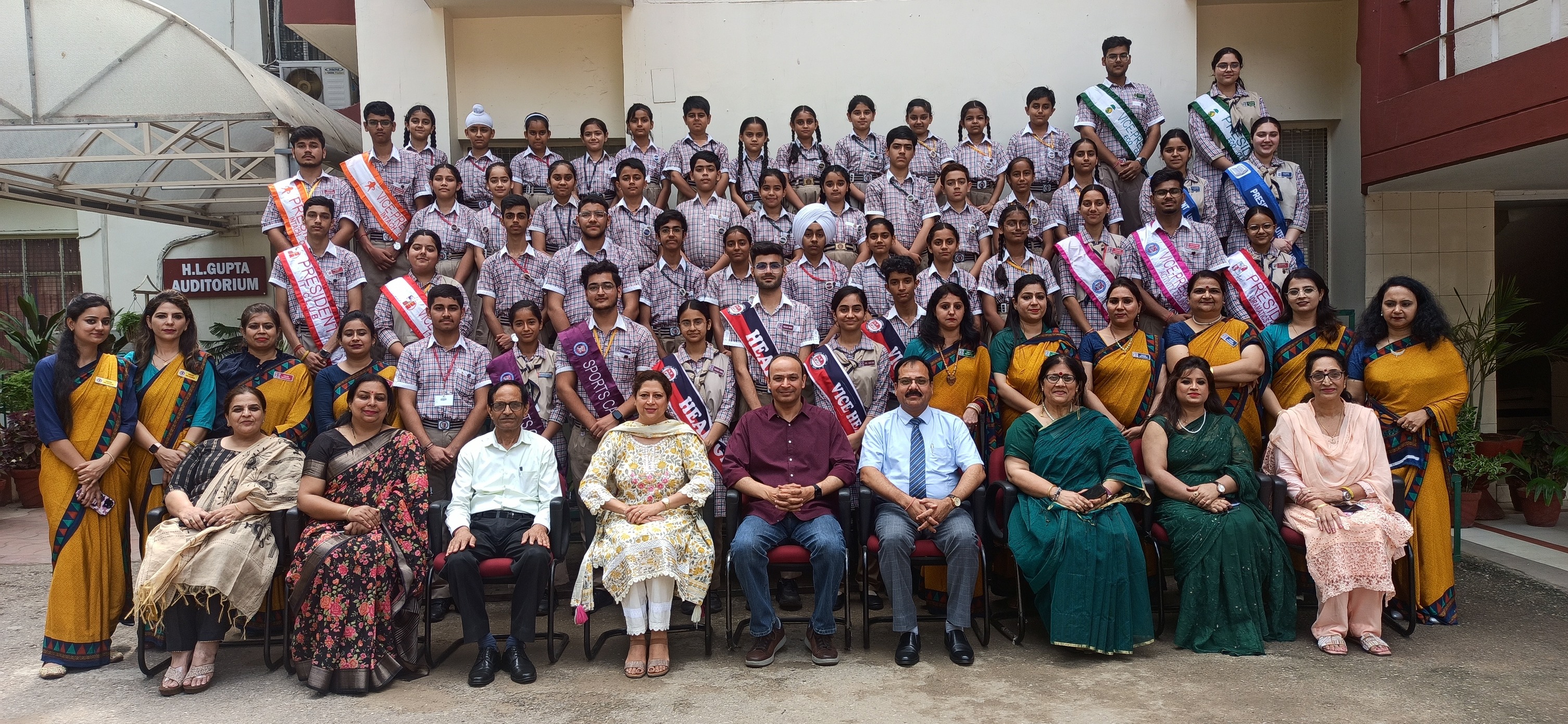 Model Academy, the prestigious school of MIER held the investiture ceremony for the academic session 2023-24 with great gusto and solemnity, with the aim that the drivers of tomorrow's success need to possess a high level of problem-solving skills and leadership qualities.
The occasion was graced by Mrs. Rupa Gupta, Joint Director MIER as the Chief Guest. She was accompanied by Mr. Pramod kumar Srivastava, Principal, Mr J.K Dhiman, Vice Principal, Manager Academics, House Incharges and students.
A spirit of unity and dynamism filled the air as the Grand Ceremony commenced with a beautiful rendition by the school choir group singing "We are proud Modelities'', spreading the belief that together as a team we can reach for the stars with determination and hard work.
The newly appointed Student Council has 50 members from Classes III to XII, chosen through a rigorous selection process. The Student Council will oversee the school activities for the current academic year through its various sub-committees. Master Pranav Mengi and Miss Shriya Sharma of Class XII will lead the Student Council as Head Boy and Head Girl respectively. They will be assisted by Master Sidhaya Katoch and Miss Sanjeevani Pandita of class XI, elected as the Vice Head Boy and Vice Head Girl.
The newly elected student council members were adorned with badges and sashes by the Chief Guest and administered the oath by the Principal. The Council pledged to work with dignity and uphold the school motto of 'Shrestha' in high esteem.
Mrs. Rupa Gupta motivated the students and blessed them with her golden words and said that it is the beginning of the journey to set an example and to pass on the values and ethos of the school to their fellow students. She further urged them to lead with passion, purpose and empathy, fostering a positive environment.
Mr P.K.Srivastava congratulated the council members and advised them to be role models for the students and encouraged them to take their responsibility with commitment and integrity.
Vice Principal, Mr. J.K.Dhiman asked the newly appointed members to wisely use the opportunities given and balance them skillfully with academics to excel in both. He wished well to all the members of the prefectorial board.
The programme was anchored by Aditya Raina, student of class 9th.