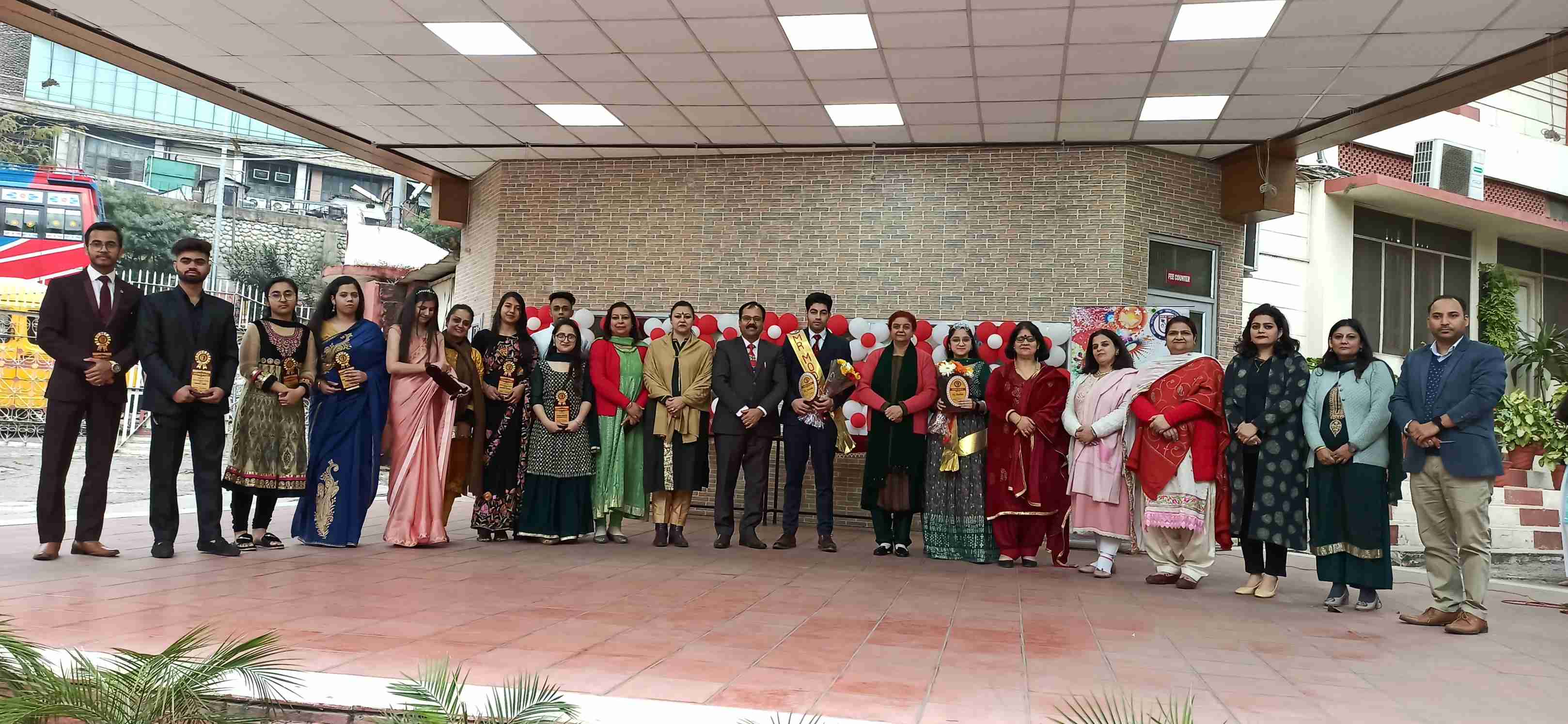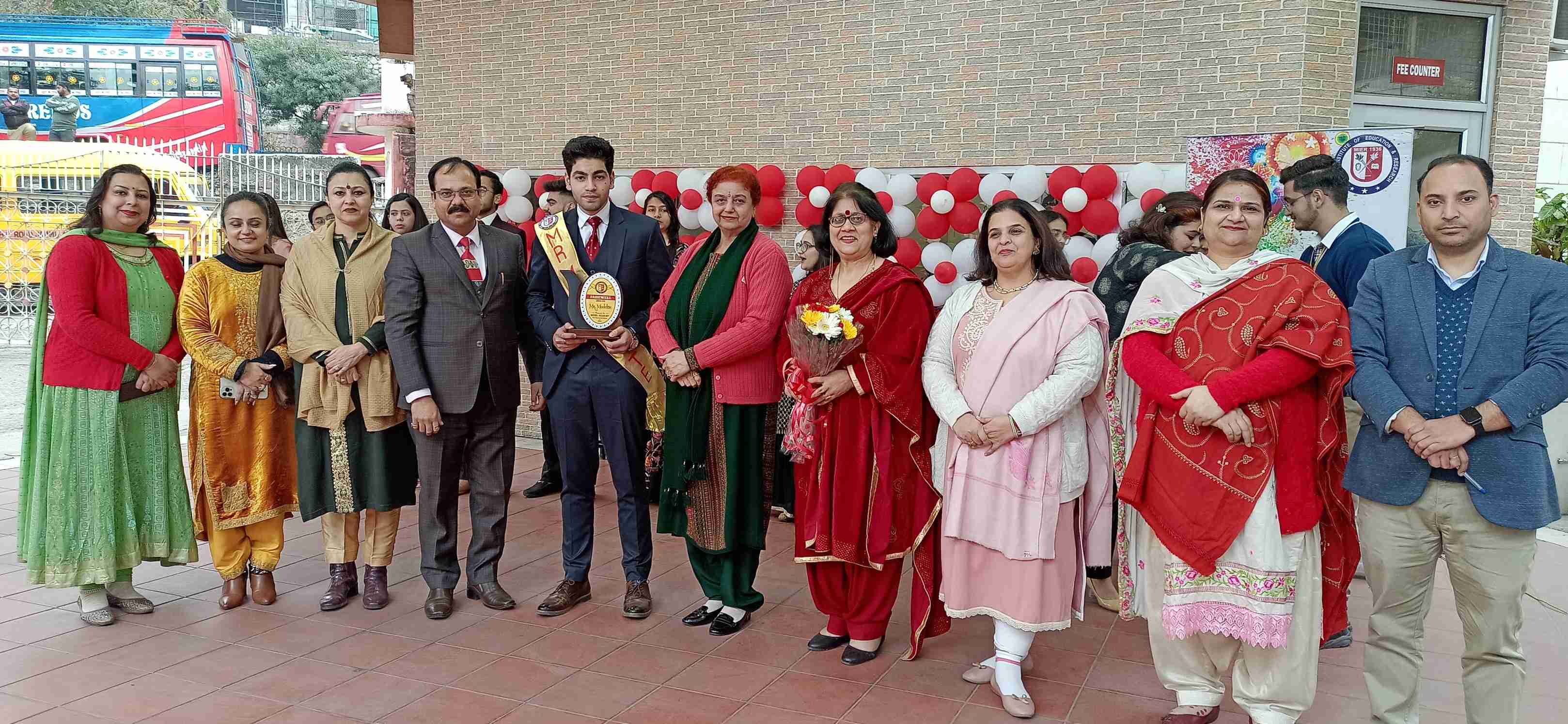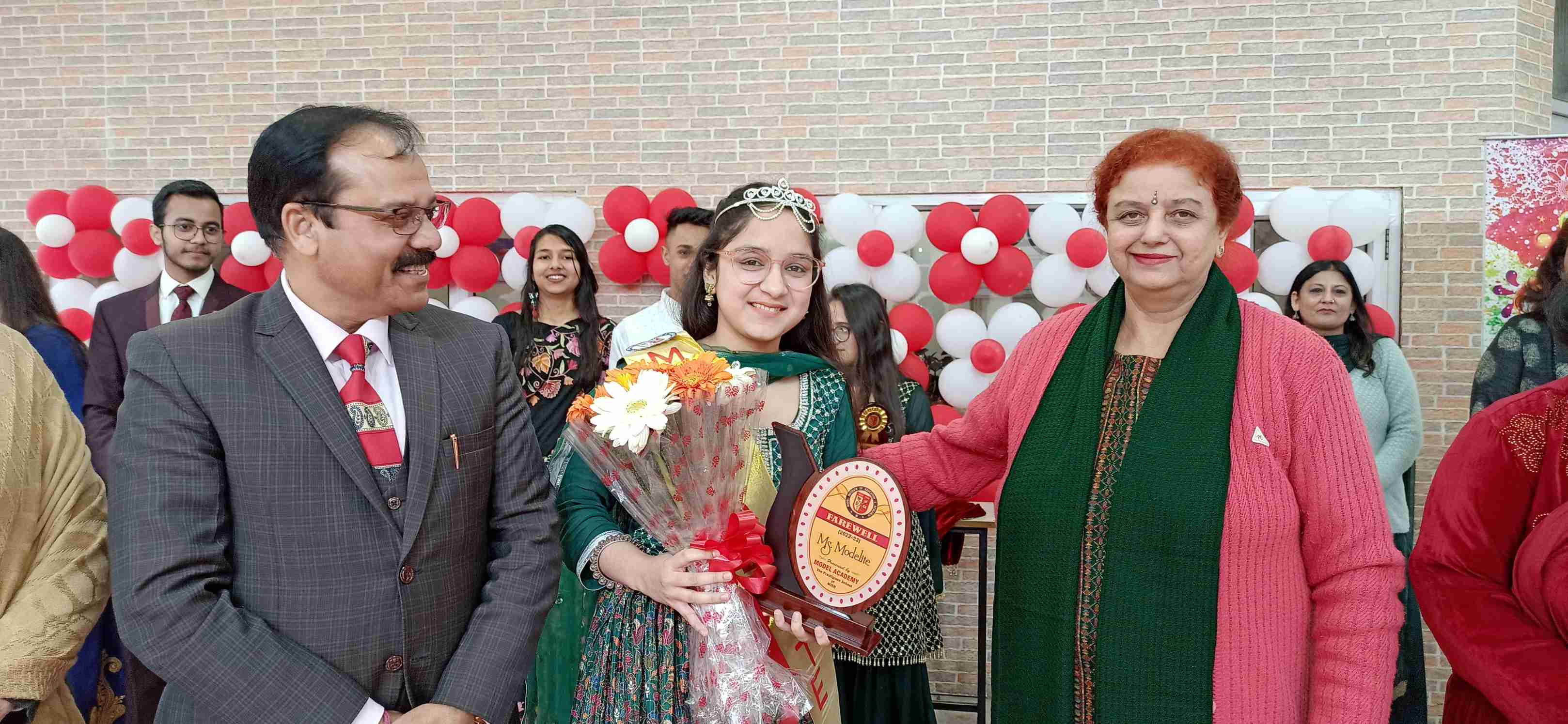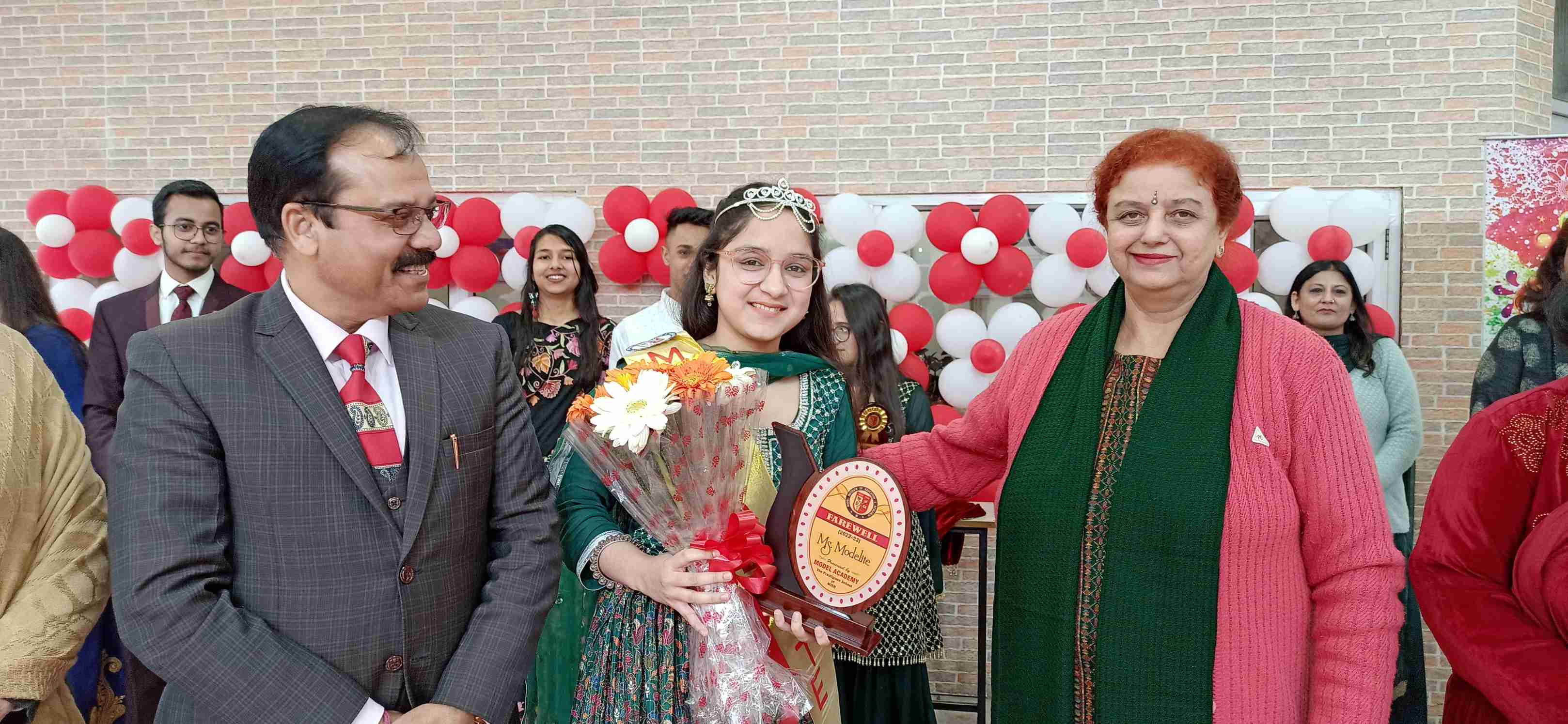 Model Academy School Bids Adieu to Class 12th
Model Academy, the prestigious school of MIER accorded a warm farewell after a gap of two years to class XII of batch 2022-23, marking the end of their glorious sojourn. The day was a fiesta devoted to the years spent together with friends & teachers and to reminisce joyous moments. Students of class XI made all efforts to make the last day of school very special and memorable for them, who would soon embark on a new path in their lives. They decked up the stage to welcome the members of school management and faculty along with their outgoing seniors.
The programme commenced with the farewell address by kyrul Nissa, head girl of the school. The outgoing students delivered heartfelt speeches expressing gratitude to their mentors and teachers for the invaluable contribution in making their journey a memorable one.
The atmosphere resounded with enthusiasm, vivacity and gusto of the students. It glowed and came alive with the cultural bonanza presented by the students in the form of dances, songs, ramp walk, question answer session and many other fun filled activities.
Dr. Renu Gupta, Chairperson MIER in her message conveyed her best wishes to the outgoing students for their future ahead and encouraged them to do their alma-mater proud. She urged them to channelise all their energy, faith, talent and time into each opportunity that comes their way, while following their dreams, passions and living up to the expectations of their parents. Director and Joint Director, Dr. Adit Gupta and Mrs. Rupa Gupta also blessed the students for their bright future.
Mr. Pramod Kumar Srivastava, Principal and Mr. J. K Dhiman, Vice Principal gave tips to the students about time management, how to remain focused and advised them to adorn the mantle of perseverance and not to get carried away by the worldly attractions.
The much awaited event of the day was the presentation of award of Mr & Miss Modelite through a well laid personality contest which was judged by Mrs. Arti Khajuria, Mr. Vikas katal, faculty members of PGT dept. and Mrs. Menaka Khanna incharge, Humming Buds. The titles of Mr. Modelite and Miss Modelite were bagged by Syed Muqarrum Bukhari and khyrul Nissa Bhat. The winners in other categories were honoured with appreciation certificates and mementos.
The head boy, Saksham Khajuria proposed a formal vote of thanks on the occasion. The programme was anchored by Ms.Ishika Gupta of class 11th and coordinated by Mrs. Manju Vali, Convener CCA. The students had a fun filled day but most of them were emotional while bidding goodbye to their teachers who bestowed their blessings and wishes for their life's new journey.