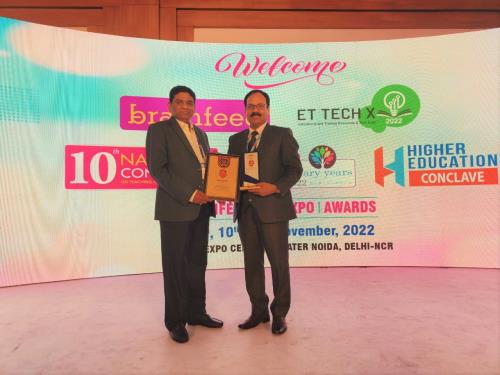 Model Academy, the prestigious school of MIER was recognised for establishing a quality benchmark in imparting child- centric education at a glittering function in New Delhi by Brainfeed magazine, India.
The school received Excellence Awards in four categories, Excellence in Inspirational Leadership, Best Community and Collaboration School, Best Influential School and Best CBSE School amongst top 500 schools of India and in Jammu region.
The award ceremony served as a platform to showcase the best practices and solutions on teaching learning and leadership.
Dr Pramod Kumar Srivastava, Principal received the award for committed efforts towards fructifying vision and innovation approach to groom the young learners with skills for life.